Introducing Man's New Best Friend.
Why Struggle With Several Leashes?
The No-Tangle Leash offers pet owners ease and control when walking two dogs. Our double leashes come in bungee and nylon fabrications. Continue reading for Pet Walker-Plus™ how they work. They are patented and designed for:
Individual and Separate Mobility
Its patented anti-twist, the anti-tangle design provides for multiple pet walking. The leash never tangles, no matter how many times your dogs walk over and under each other. Prevent potty accidents by allowing autonomy.

Customization
Leads have snaps at both ends allowing pet owners the option to walk one or two together.

Safety and Control
Large leashes are designed with a safety release allowing the owners to control the release if desired. Separate leads allow pet owners to control and correct each dog when needed.

No Couplers or Braces
We've tried them, but no thanks. Dogs stay connected together in the ring. One dog can't drag the other dog like a coupler or brace.

Multiple Sizes of Dogs
This leash can be used on different-sized dogs. Both large and small together.

Quality and Craftsmanship
All our leashes are made in the US with durable, quality materials that will not break or fray.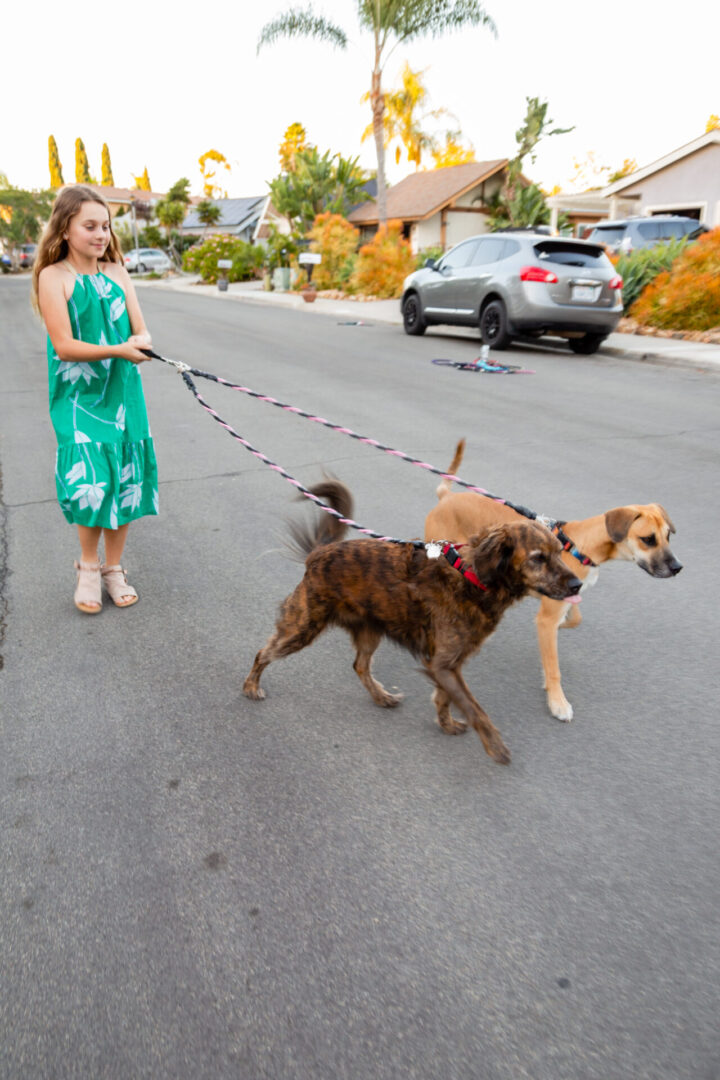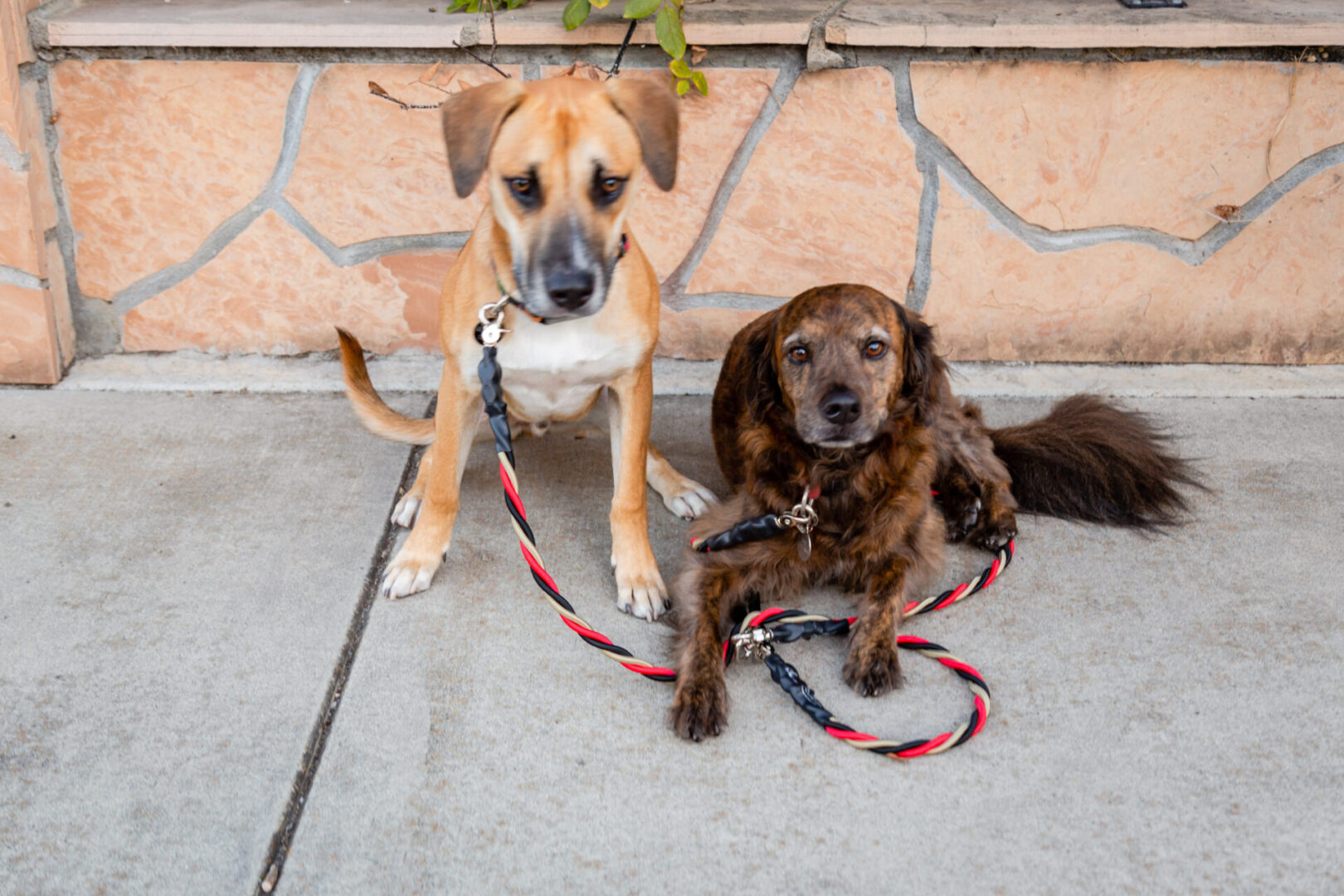 Our handmade bungee leashes are a great and popular option. Try this style for:
Shock Absorption
Easy on your wrist, perfect for dog owners with arthritis. The leash only stretches minimally, just enough to absorb the shock of the pull, allowing you to have full control of your dog.

Natural Stretch
The helix design is great for dogs that pull. If your dog is an "investigator," the stretch alerts them, "It's time to go!" without adding strain to your pet. We believe that the resistance is in our proprietary twist, which gives the leash strength and deters the dog from pulling.

Training
Many dog trainers call it a "1st step training tool" to assist in training. Many of our customers over the past few years have stopped to tell us that they think the leash actually trained their dog NOT to pull!